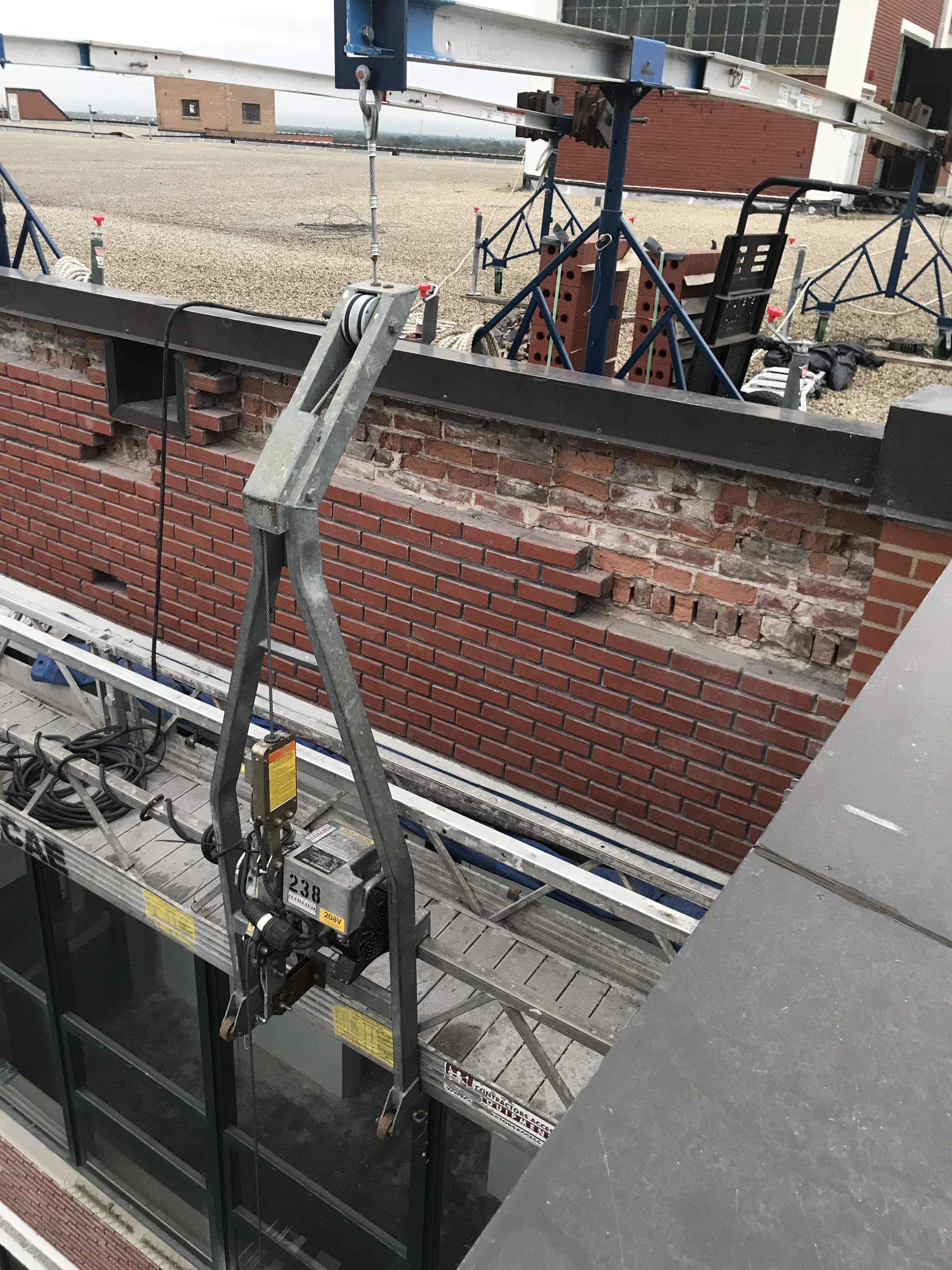 Keep your Property maintained with Commercial Parapet Repairs
A leaky roof can become a serious problem very quickly. It can do permanent damage to your ceilings, walls, even floors. But did you know a worn or damaged parapet wall can cause some of the same problems? Proper maintenance and timely repairs can keep your parapet wall standing, keeping water out of your building.
Repair or Rebuild Your Parapet Wall with Harling Masonry Restoration
Constantly exposed to the harsh Chicagoland weather, temperature fluctuations, and burrowing insects, the brick parapet wall takes a beating. Crumbling mortar, as well as loose or cracked bricks allow moisture into your property, where it damages the interior walls.
At Harling Masonry Restoration, we will help you prevent this damage with our expert services. Our team of professional masonry and tuckpointing contractors, services metal, clay and limestone copings. Keeping water from penetrating into the parapet wall. We tuckpoint loose or crumbling mortar, to protect your brick parapet and keep moisture out of the building. To prevent the leaks around the base of your parapet, we install or repair flashing. Finally, we can rebuild or replace severely deteriorated, bowed, or leaning parapet walls.
Why Choose Harling Masonry Restoration for Your Parapet Repair?
We will treat YOUR building like it's OUR building. Our team of licensed, fully insured masonry and tuckpointing contractors always use the correct tools, techniques and materials so that each job is performed with precision and care. If the job is done without the precision it requires, it might ruin the appearance and further the damage to your property.
Contact us today for a free parapet consultation.
Parapet Wall Repair Services
Replace, rebuild or repair parapet walls
Precision tuckpointing of parapet walls
Metal, clay and limestone copings
Install or repair parapet flashing
Decorative brickwork