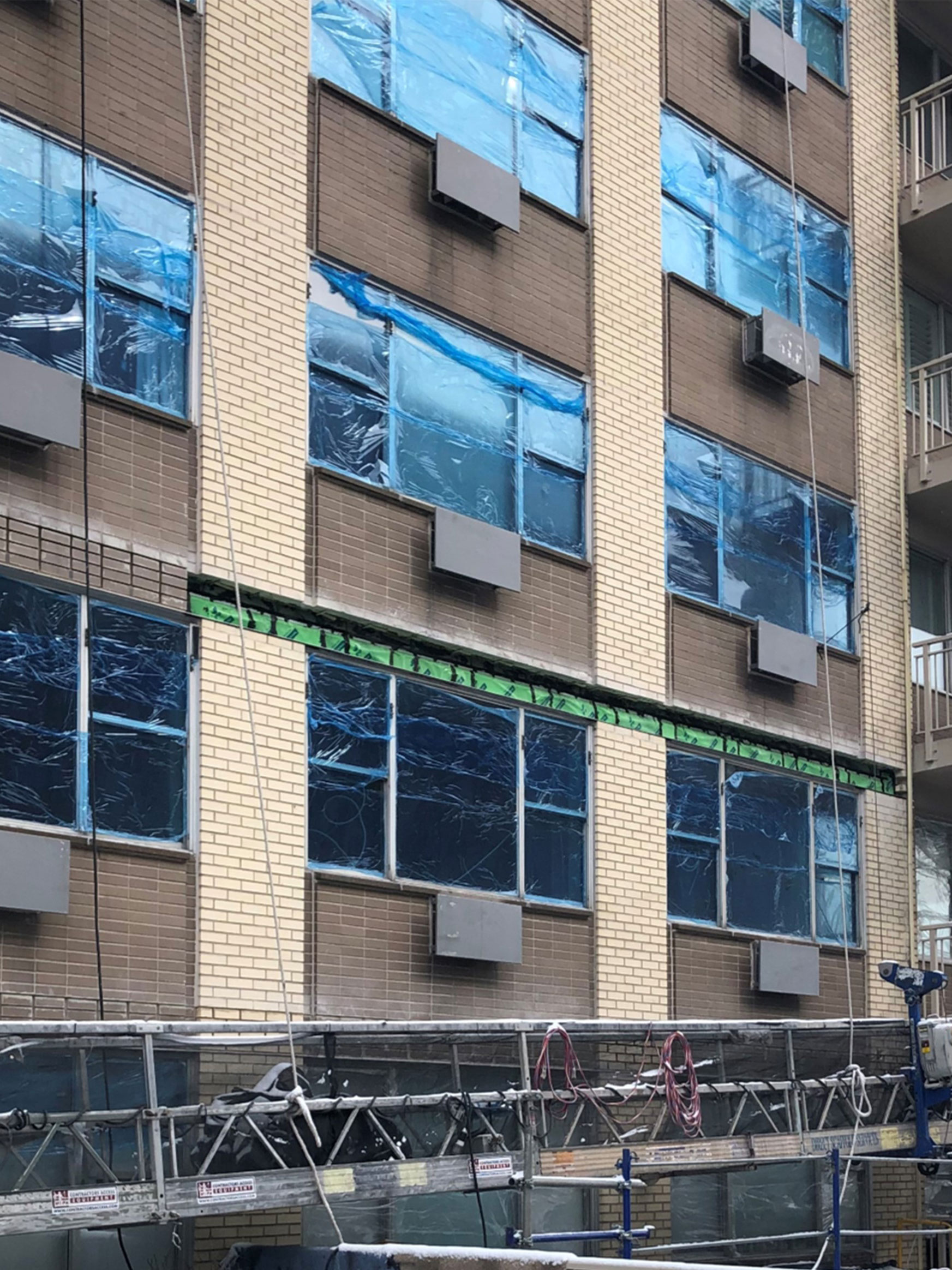 Keep your property maintained and safe with Steel Lintel Repairs
Within every brick building, there's a hidden support structure that holds it all together–concrete or steel beams that backbone your business. Lintels, or steel lintel beams, are the horizontal beams that run across the tops of windows, doors, or other openings in your masonry walls. Not only do lintels keep bricks and stones from sagging or falling off, but a lintel beam is a crucial element of your building's structural integrity. A badly damaged or corroded steel lintel can threaten the stability of your building.
If moisture gets to your lintel through gaps in your mortar, missing bricks, or cracks in an exterior wall, the steel beam begins to corrode. Over time, a rusted lintel beam begins to expand and push against the masonry exterior. This can create a host of problems including cracked masonry, sagging and displaced bricks or stone, leaking walls, and even loose and falling brick or stone. If the steel lintel becomes too deteriorated, the exterior wall could begin to collapse.
Repair or Replace?
Severely deteriorated, deflected or defective steel lintels should be replaced with new, properly primed and painted steel, through-wall flashing, and end dams. Defective steel cannot be "repaired" with a coat of paint and be expected to perform properly. Masking a defective steel support member can put the public at risk of catastrophic wall failure.
Why Choose Harling Masonry Restoration for your Lintels?
At Harling Masonry Restoration, we repair or replace deteriorated lintel beams. We have a team of licensed, fully insured masonry and tuckpointing professionals, whose expertise extends to lintel reinforcement and lintel replacement. Not only do we service the rusting steel lintel beam itself, but we repair or replace the damaged masonry that surrounds it, including the tuckpointing.  Our team always uses expert techniques, tools and materials, as well as years of experience, to carefully match the size and strength of the new lintel beam to the shape and size of the window or door opening that it covers.
Finally, a steel lintel replacement is not complete without proper flashing to help keep water out. We install or replace lintel flashing with precision and care. Replacement does not only include the steel itself, but a system of flashing, weep holes, and drip edge that most masonry companies exclude.